 Let's

Together!
I work with people who believe there is a better way to understand Mental Health and Neurodiversity.
People who are brave enough to challenge stereotypes and how we engage with transformative tools!
While this is a serious subject, I believe we can have fun as we learn and grow. Lived experience has taught me the value of entertaining engagement in transformative change.
I work with schools, businesses, public sector organizations, and medical professionals to ensure they are bringing the best to those they work with: leadership, employees, students, patients, and their families.
Let's talk about how we can SpeakUP together!


Book a 30-minute discovery call or
Send me the details about your event or media request!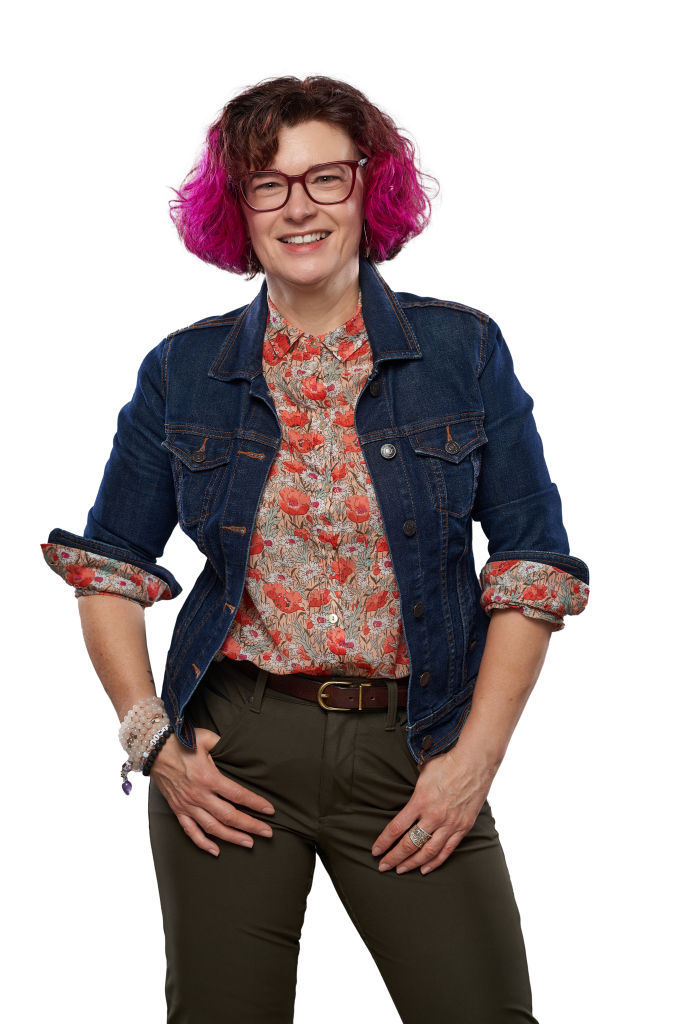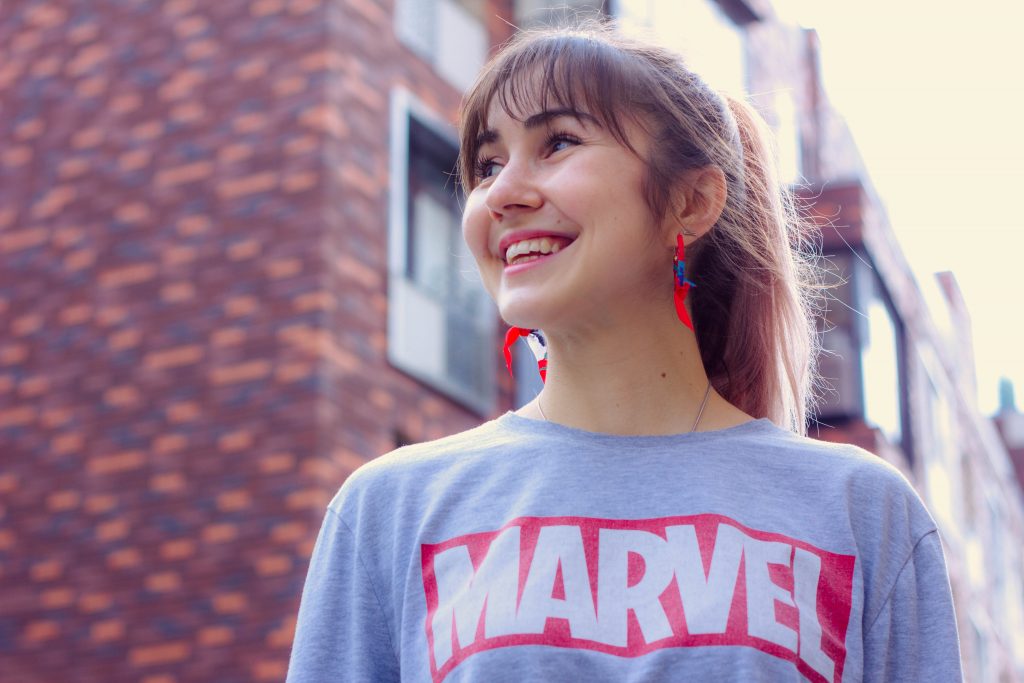 "The way you present these ideas is truly phenomenal and completely relatable. I am looking at everything from a whole new positive perspective!"
– Daniella R., EYS Participant – Bayer Crop Sciences
Are you looking for a keynote or event speaker who can share: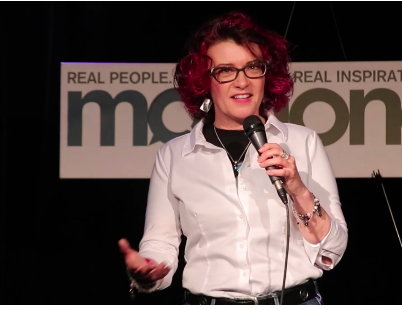 Inspiring personal experiences of mental health and neurodiversity challenges, insights, and successes?
Learn about my life with a Superhero brain – one that is wrongly labeled 'disordered' – and how perspective changes everything!
Find out how the same parts of my brain are related to both my greatest pain and my greatest successes.
Learn about the power of self-acceptance and self-compassion, in the face of stigma and how these challenges helped me overcome cancer, domestic violence, and, yes, even suicidality.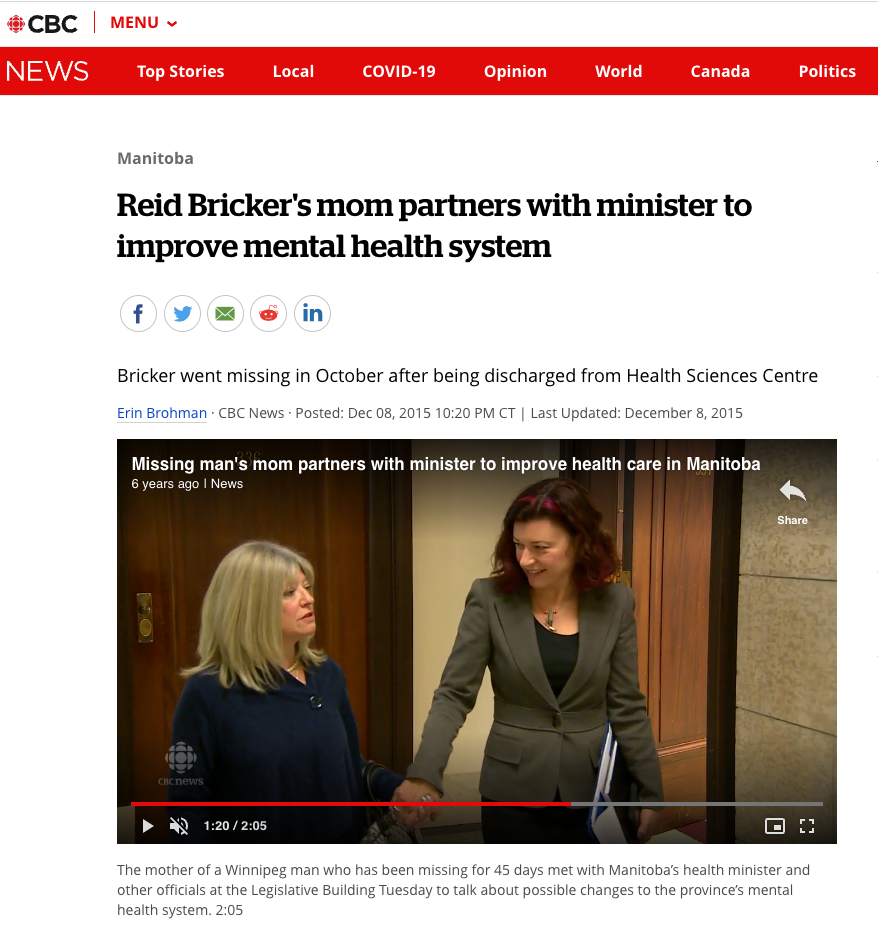 How mental health and neurodiversity filters transform educational, medical, and organizational cultures?
If you are struggling with how to transform the environments and organizations you are a part of and don't know where or how to start…
Let me help you with my diverse and lifelong experience and expertise!
In addition to speaking at your event, I can work with your leadership team, providing consulting services derived from my insight and experience making effective changes in work environments, team relationships, legislation, and policy.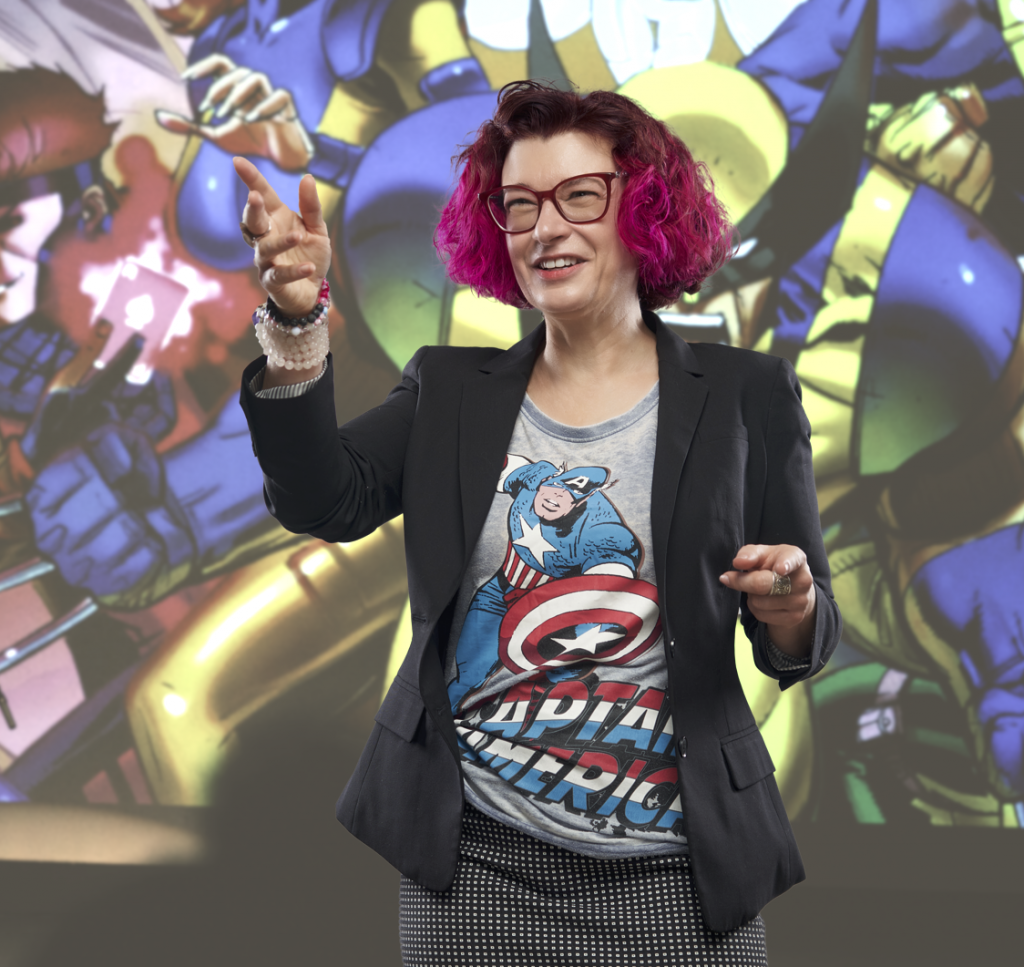 Empowering perspectives that tap into people's passions – giving them the tools for long-term results?
Let's talk about the power of Neuro-Pop and what it means to Embrace Your Superpowers and become Bulletproof To Stigma!
I receive enthusiastic responses to my unique use of superheroes and K-pop in education and recovery at medical conferences, fan conventions, classrooms, and boardrooms!
We can change lives, by changing perspectives – and having fun!
Popular Keynotes include:
What They Call a Disorder, I Call A Superpower!
(Introduction to the Embrace Your Superpowers program)
Together We Are Bulletproof: BTS, music, lived experience, and leading by example as mental health role models.
(Introduction to the Bulletproof To Stigma program)
Hiding In Plain Sight: The Life of A Mental Health Superhero
How Comics & K-Pop Saved My Life: A Fan-Girl's Mental Health Journey
Minister With A "Mood Disorder": An Insider's Perspective on Lived Experience in Elected Office
As a leader, are you asking the right questions?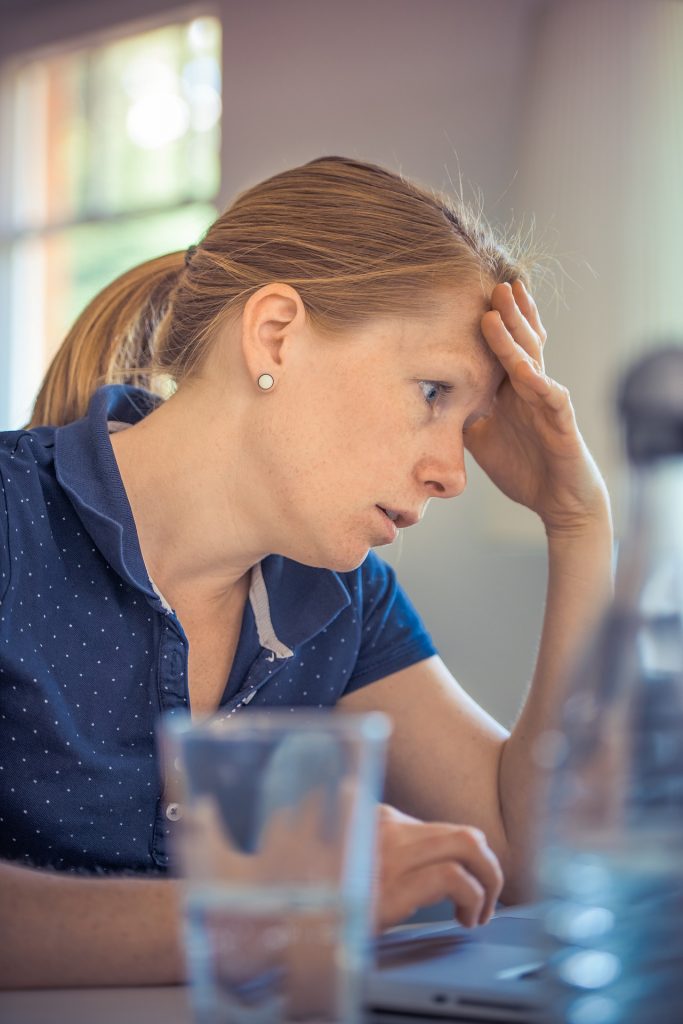 Is your team getting the most from your current speakers and programs?
Your teams tell me what they won't tell you.
If I had a dime for every person who has told me about yet another HR workshop or event that left them feeling like it was about leadership feeling good, but did nothing of any tangible value for them…
Let's talk about how we can get the right fit for them and create your unique and transformative event!
Let's start by reviewing what you're currently doing and how we can do it better together:
With two unique programs grounded in lived experience and evidence-based tools, let me show you how I can help you and your team Embrace Your Superpowers and become Bulletproof to Stigma, with events, workshops, retreats, and online community programming that you can build into your employee benefits, educational programming, or patient care practices.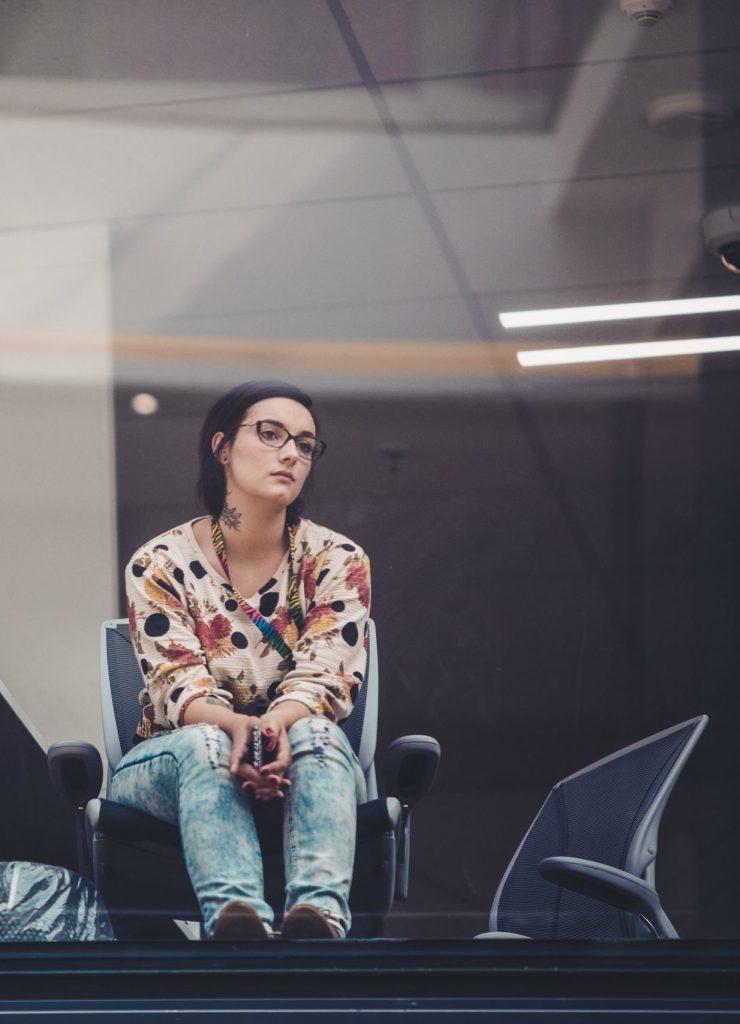 Are we delivering accessible programs and support for our team or those in our care?
If it's not engaging your team, or your patients, your current program wastes everyone's time and energy. That's not what makes for healthy dynamics and relationships – just burnout and resentment.
Why not step out of your comfort zone and into the growth zone with evidence-based tools and resources, delivered in an engaging manner?

Who says you can't have fun while building up resilience and an effective toolkit for mental health and neurodiversity?
The newly launched Embrace Your Superpowers membership community means they can have 24/7/365 access to tools, resources, and a supportive community.
Try something new,




and see the difference!
Is your media outlet looking for a mental health and neurodiversity expert for interviews, panels, and who can provide op-ed content?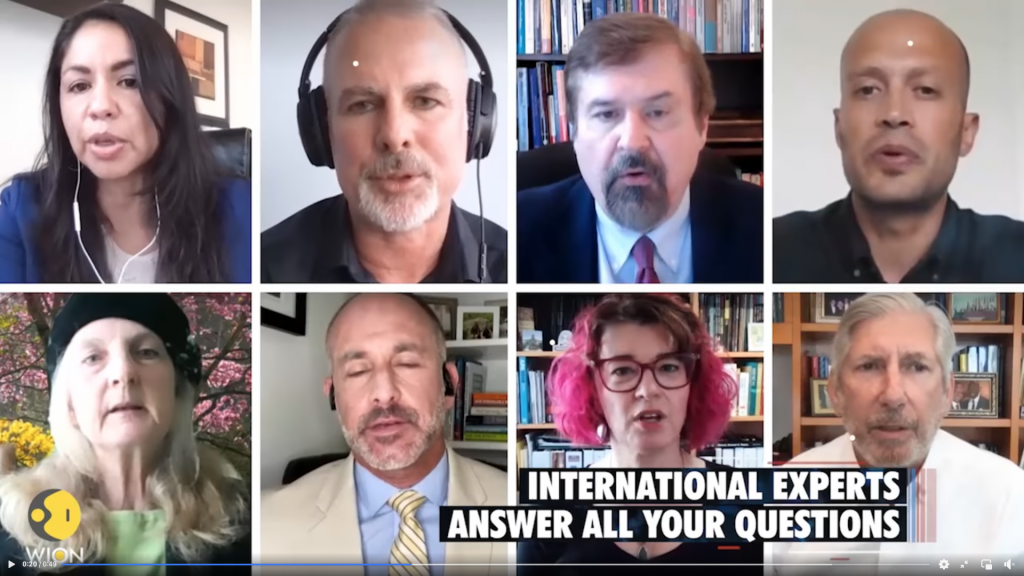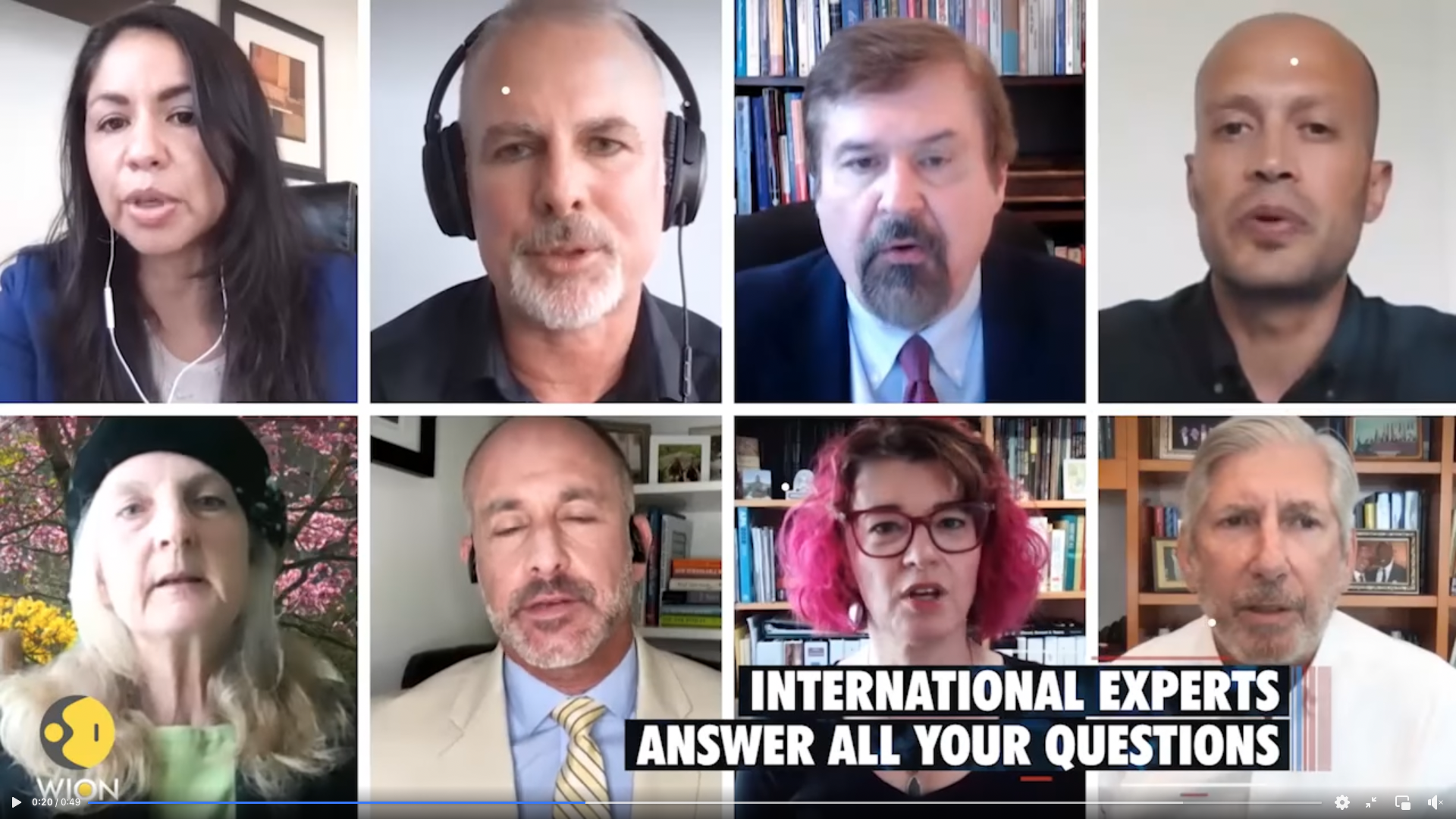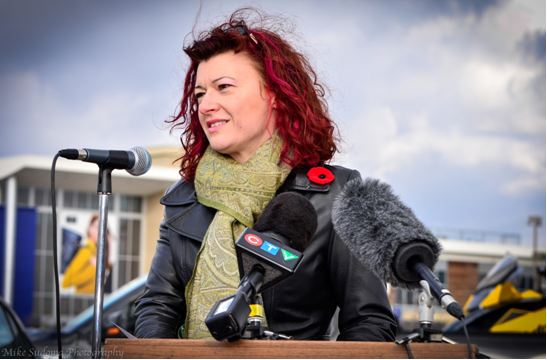 I work with media outlets worldwide and welcome the opportunity to share my insight and expertise with your audience.
Let's talk about how we can SpeakUP together!

Book a 30-minute discovery call or
Send me the details about your event or media request!